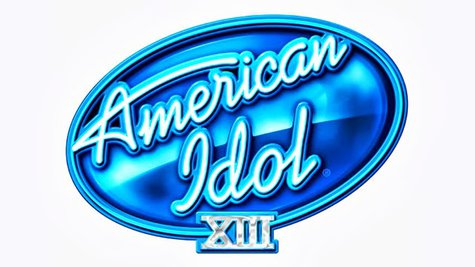 American Idol 's top eight revisited their auditions Wednesday night. The contestants reprised the songs that earned them a golden ticket earlier in the season. There was an exception or two: Caleb Johnson , for example, abandoned the original song he performed during his audition.
As usual, Jennifer Lopez , Harry Connick, Jr. , and Keith Urban shared their thoughts after each performance.
Here's a rundown of the two-hour show:
Jessica Meuse got things started with her original song, "Blue Eyed Lie." Keith enjoyed the ferocity of her singing, but he wanted her to show more movement with her legs. Harry disagreed with that point, saying that as long as Jessica sings with intensity her leg movement shouldn't matter too much. He did note there was a "dead space" toward the end of the performance. Still, Harry and Keith both felt Jessica did a great job opening the show.
C.J. Harris tackled "Soulshine," by The Allman Brothers Band . J-Lo said C.J.'s gift is touching people with his soulful talent. Harry and Keith both told him it was a big improvement from his audition.
Throughout the night, American Idol offered duets from its contestants that were not judged by the panel. For the first duet, Jena Irene and Alex Preston teamed up on "Just Give Me a Reason," by Pink and fun. singer Nate Ruess .
Sam Woolf played Ed Sheeran 's "Lego House" on an acoustic guitar. Harry advised him during future performances to pick one fan in the crowd to focus on and smile at. Keith noticed that Sam's getting looser on stage.
In the second duet of the night, Jessica Meuse and Caleb Johnson sang the Stevie Nicks / Tom Petty tune "Stop Draggin' My Heart Around."
Malaya Watson performed Aretha Franklin 's "Ain't No Way." Keith marveled at her control. Jennifer said Malaya's blossoming into a star right before our eyes, and that she will "run away with this competition."
Dexter Roberts again showcased his country vocals with "One Mississippi," by Brett Eldridge . Jennifer gushed that everything the judges have asked Dexter to do, he's done. She also gave a shout-out to Allison Iraheta , the season-eight finalist who provided backing vocals. Harry said it was a perfect song choice, and Dexter sang "the crap out of it."
Sam Woolf and Malaya Watson returned to the stage for a duet of "Lucky," by Jason Mraz and Colbie Caillat .
Jena Irene did a slowed-down version of the Adele hit "Rolling in the Deep." Keith praised her for making the song her own. Jennifer said Jena's mind-set should be to blow all of her rivals out of the water.
Dexter Roberts and C.J. Harris were back to deliver a cover of Darius Rucker 's "Alright."
Caleb Johnson took on Aretha Franklin 's "Chain Of Fools." Keith loved it, calling Caleb a "rock and roll Viking." Harry thought it was great, too, but he'd be interested in seeing Caleb mix things up and try a performance that's not loud.
Alex Preston closed out the show with an original song, "Fairytales." Harry enjoyed the way Alex shook out "the bravado." The panel seemed to like the arrangement, too.
One finalist will be eliminated on Thursday night's results show, airing at 9 p.m. Eastern time. Daughtry , led by former American Idol contestant Chris Daughtry , will be the musical guest.
Copyright 2014 ABC News Radio