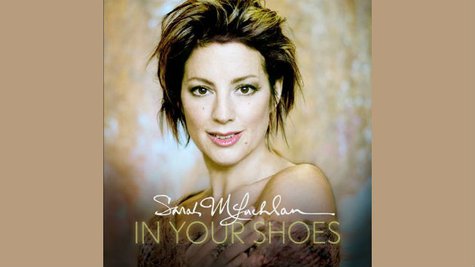 The first single from Sarah McLachlan 's upcoming album, Shine On , is about a young woman who's served as an inspiration for millions since she first made headlines in 2012: teen Pakistani activist Malala Yousafzai .
Sarah says that she wrote "In Your Shoes" after hearing about Malala, who was shot and nearly killed by the Taliban in 2012 for espousing her belief that girls in Pakistan and elsewhere are entitled to an education. "We live in such a self-involved, short-sighted society," says Sarah. "And here's a 16-year-old girl with an incredible inner strength of hundreds standing up for something she believes in and refusing to back down."
"I just find that really profound and powerful and something to aspire towards," adds the Canadian singer/songwriter. "She's an incredibly positive role model for girls and humanity in general."
"You never asked for trouble but you've got fire that burns so bright," sings Sarah. "You turn and face the struggle when all the others turn and hide/You hold your head above the waves, above the war they try to wage/You are stronger than their hate."
Other pop stars who've been inspired by Malala include Madonna , Lady Gaga and Billy Joel , who called her story the "antidote" for his "deep depression."
You can listen to the song streaming on EOnline.com . Shine On will arrive in stores May 6.
Copyright 2014 ABC News Radio