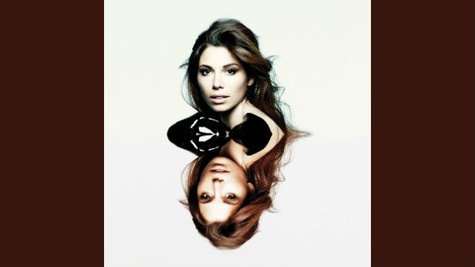 Go with what you know, or what you feel? That's the choice we all make when it comes to relationships, and that's the struggle that Christina Perri addresses in her brand-new album Head or Heart, in stores now.
The long-awaited follow-up to Christina's hit debut album lovestrong , the album features the single "Human," which soundtracked a moving routine Monday night on Dancing with the Stars from Amy Purdy , who lost her legs to meningitis at age 19 and is now a Paralympic snowboarding star.
"It just sets up, sonically, album two, because it's a very new, kind of young, really modern sound," Christina tells ABC News Radio about "Human." As for the album's Head or Heart title, she says, "I struggle, like, I think, every human. I don't know which one to trust in relationships, and so for the past three years, I think I've chosen wrong each time!"
So while writing the album, Christina decided not to choose. "Half the album are head songs, half of them are heart songs, and you have to decide -- because I'm still undecided myself -- which you trust," she explains.
In addition to "Human," Head or Heart also includes a duet with Ed Sheeran called "Be My Forever," and a song Christina co-wrote with fun. 's Jack Antonoff called "I Don't Wanna Break." That track was recently featured on his girlfriend Lena Dunham 's show, Girls.
Christina kicks off her headlining tour on April 4. You'll see her on ABC's The View on April 16, and on The Late Show with David Letterman on April 21.
Copyright 2014 ABC News Radio