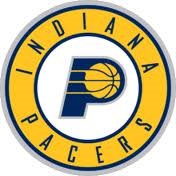 The Pacers dropped their third straight game, falling 103-77 to the San Antonio Spurs on Monday night at Bankers Life Fieldhouse. San Antonio has now won 18 consecutive games.
Paul George led Indiana with 16 points, six rebounds, and five assists. Roy Hibbert chipped in 15 points and seven boards. Lance Stephenson also scored 15.
The Pacers struggled offensively the entire night. They shot just 35 percent in the first half and 38 percent for the game and Indiana got little production from its second unit. San Antonio's reserves outscored the Pacers' bench 45-17.
The Pacers return to the court Wednesday night, when they will host the Detroit Pistons.