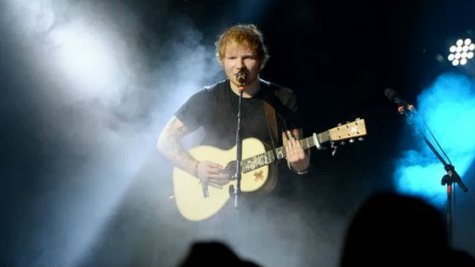 Ed Sheeran has bid a very special, yet sad, farewell to one of his biggest fans by singing to her right before she passed away.
Fifteen-year-old Dublin girl Triona Priestly , a fan of Ed's who suffered from cystic fibrosis, passed away Tuesday afternoon, but the last thing she heard was Ed's voice singing to her. As the Irish paper The Independent reports, Triona's dying wish was to hear from Ed, and a social media campaign, #SongforTri, was launched to try and make it happen. The paper got involved, reached out to Ed and arranged for the singer to call the dying teen.
"What they gave us and her was a beautiful last moment together," her brother told the paper of the campaign's supporters, adding, "Triona slipped into a sleep as Ed was singing to her and passed away shortly afterwards. So Ed Sheeran sang her to sleep. We would like to thank everyone who played their part in making that happen."
The British paper The Mirror further reported that the song Ed sang to Triona was "Little Bird," her favorite of his tunes.
Ed told the Independent , "I managed to get in contact with Triona. It's so sad," and later tweeted , "Rest in peace Triona, so heartbreaking x."
Copyright 2014 ABC News Radio