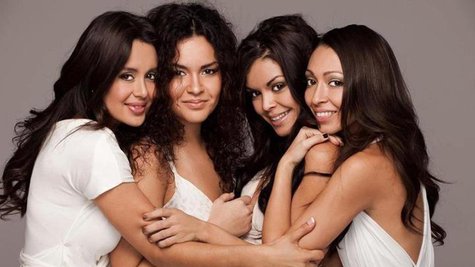 The Lylas , a new reality show featuring Bruno Mars ' singing sisters -- Jamie, Tiara, Tahiti and Presley , who record together under the name The Lylas -- is set to premiere on WeTV in November.
The Lylas show the sisters as they pursue their dream of musical stardom, moving from their home in Hawaii to Los Angeles. The series also shows how the sisters deal with personal issues, such as their mother's untimely death, and how they live and work together. It's not clear if Bruno will appear in the series with his siblings.
The Lylas will premiere on WeTV Friday, November 8 at 9 p.m. ET/PT.
Copyright 2013 ABC News Radio