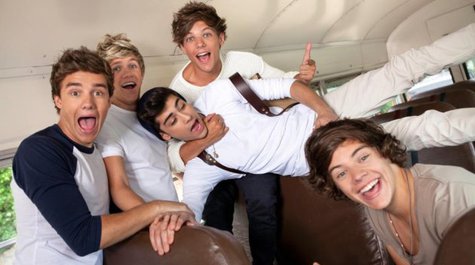 One Direction 's visit to Perth, Australia, this week is off to a shaky start. Their entourage has been accused of running red lights after the band arrived in the city early Thursday.
According to PerthNow.com.au , the 1D entourage sped down a highway and drove through at least three red lights. One fan is quoted as saying, "It was the whole Princess Di thing," referring to Princess Diana 's death in a Paris car crash in 1997.
Reportedly, the convoy pulled over to a gas station, where one of the group's security guards ordered fans and photographers to stop following them.
One Western Australia police official says the allegation will be investigated. He's quoting as saying, "One Direction they may be, but the only direction in relation to this type offending will be to the courts."
A spokesperson for One Direction denies the report, telling the U.K.'s Daily Mail , "The only time they have gone through red lights is under a police escort and this was done in Adelaide," where the group performed earlier in the week. The rep also says, "The primary focus of the security team is always fan safety."
1D has concerts scheduled in Perth this Saturday and Sunday.
Copyright 2013 ABC News Radio