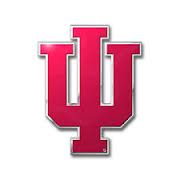 Another Hoosier is injured before the start of IU's basketball season.
Freshman center Luke Fischer will be out a few weeks with a sprained left shoulder.
Fischer was Wisconsin's Mr. Basketball and is expected to replace the role of Cody Zellar. Zellar gave up his final two seasons at IU to jump to the NBA.
Freshman Troy Williams is already scheduled to miss a few weeks with an undisclosed hand injury.