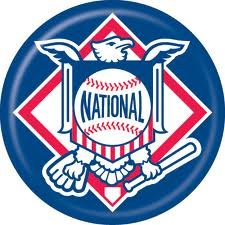 The race for the National League Central continues.
For now the St. Louis Cardinals are in control of the division. After a 4-1 win over the Nationals the Cards sit atop the NL Central at 94-65.
Pittsburgh is falling off after a 4-2 loss to the Cubs on Wednesday Pittsburgh is in second place at 91-68.
Cincinnati is trying to stay in it but took a tough 1-0 loss to the Mets last night.
The Reds and Pirates are already in the playoffs holding the two wildcard spots but both teams still have a shot at the NL Central crown. Pittsburgh is just 3-games behind St. Louis with Cincinnati only 4-games back.
The battle will continue on Friday as the Pirates head to Cincinnati for a huge series against the Reds.
St. Louis will host their long-time rival the Chicago Cubs on Friday.
For a look at the complete MLB standings click the link below...