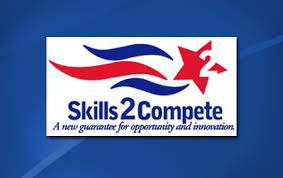 The Indiana Skills2Compete Coalition has released a new report that finds that there are a growing number of unfilled 'middle skills' jobs.
Part of the reason is that with Indiana's unemployment rate is stuck above 8 percent, more than 44 percent of Hoosiers between 18 and 65 have no post-secondary education at all, meaning that over 1.8 million Hoosier adults currently lack the skills needed to compete for jobs.
The report finds that the largest and fastest-growing segment of unfilled jobs requires somewhere between a high-school diploma and a four-year college degree.
These middle-skill jobs account for over 550,000 job openings in Indiana.
While 54 percent of all jobs in Indiana are classified as middle-skill, only 47 percent of Hoosiers have the skills and credentials for these jobs.
The group says that to solve the problem more financial aid is needed and that there needs to be more on the job training made available.