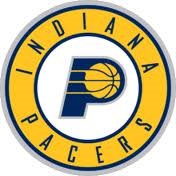 The deal is final and was announced on Wednesday that Paul George will be an Indiana Pacer for the next six years.
George signed a 5-year max contract extension worth $80 million.
David West signed a deal over the summer and last year's expensive deals kept Roy Hibbert and George Hill around for a while as well. Larry Bird has also spent some money in free-agency over the off season to build and improve the bench.
The Pacers are coming off back-to-back playoff runs where they pushed the Miami Heat. Hopefully with the new additions on the bench it will be enough to get by the Heat this season.