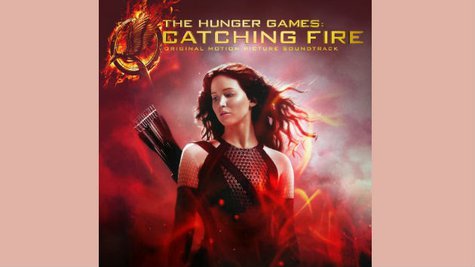 The soundtrack to the first Hunger Games movie was a star-studded hit, and the soundtrack to the sequel is following the same blueprint. Christina Aguilera , Imagine Dragons , Lorde and The Lumineers are just some of the artists joining the previously-announced Coldplay on The Hunger Games: Catching Fire soundtrack, out November 19.

For the album, Lorde has recorded a version of "Everybody Wants to Rule the World," a huge '80s hit for the British band Tears for Fears . Christina has contributed a song called "We Remain," while Imagine Dragons have a new song called "Who We Are." The Lumineers' contribution is a tune called "Gale Song" -- Gale, of course, is the best friend of the movie's heroine, Katniss Everdeen.

Other artists on the soundtrack include Rihanna's "Stay" duet partner Mikky Ekko as well as Ellie Goulding, Sia and Of Monsters and Men. The Hunger Games: Catching Fire arrives in theaters on November 22.
The first Hunger Games soundtrack, Songs from District 12 and Beyond, featured songs from Taylor Swift , Maroon 5 and Blake Shelton's wife Miranda Lambert , among others. It reached #1 on the Billboard album chart, went gold and won a Grammy Award.
Here's the track list for The Hunger Games: Catching Fire soundtrack:
"Atlas" -- Coldplay
"Silhouettes" -- Of Monsters and Men
"Elastic Heart" -- Sia (ft. The Weeknd & Diplo)
"Lean" -- The National
"We Remain" -- Christina Aguilera
"Devil May Cry" -- The Weeknd
"Who We Are" -- Imagine Dragons
"Everybody Wants to Rule the World" -- Lorde
"Gale Song" -- The Lumineers
"Mirrors" -- Ellie Goulding
"Capital Letter" -- Patti Smith
"Shooting Arrows at the Sky" -- Santigold
"Place for Us" -- Mikky Ekko
"Lights" -- Phantogram
"Angel on Fire" -- Antony & the Johnsons
Copyright 2013 ABC News Radio