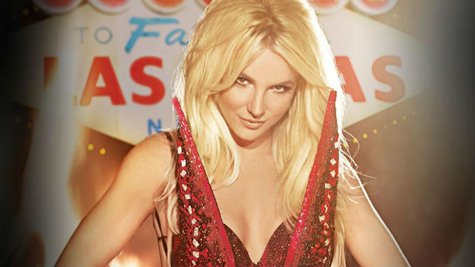 Britney Spears' manager is dismissing reports that the star may not sing live during her upcoming Las Vegas residency, which starts in December.
"She's going to be singing live," Britney's manager, Larry Rudolph , tells Billboard. "She does choreography and vocal coaching every day. The vocal coaching is really just to strengthen her voice and get her to a point where she can go out there every night and do a full show."
However, Rudolph does hedge a bit, saying that at some points in the show, Britney may be "full-out dancing with a [recorded vocal] track underneath her," but he insists, "There won't be any lip-syncing across the board on anything." He also notes, "No matter what anyone says, there's not a single artist who goes out there and does full choreography and is singing without a vocal track underneath them at the same time. It's physically impossible."
Rudolph also spoke to Billboard about Britney's upcoming album, for which he says she's got five songs left to record. He mentions a standout ballad called "Perfume," but adds, "There are a couple other songs that have a really modern EDM vibe and other stuff that has more of a Ray of Light vibe," the latter a reference to Madonna's electronically-influenced 1998 disc.
"I really think of this as Britney's Ray of Light album -- it's kind of like that in a lot of ways," Rudolph explains. "She wrote everything on the album with collaborators. There's one or two she wrote herself....She wanted to make it very personal. They're all custom-made for her, based on what's going on with her life and in her head."
Copyright 2013 ABC Radio News