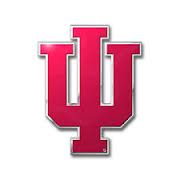 College basketball is right around the corner and Indiana freshman Troy Williams is injured.
Williams will a miss a few weeks after injuring his right hand during workouts.
The 6-foot-7 forward comes from Oak Hill Academy where he averaged 16.2 points, 7.5 rebounds, 4 assists and 2 blocks per game last season.
Williams is expected to be a big contributor to an offense that lost four starters and two of their top scorers in Victor Oladipo and Cody Zeller.