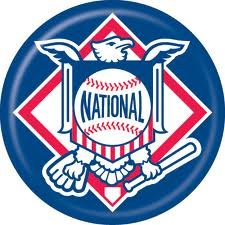 Its official, the Cincinnati Reds clinched a playoff berth with a 3-2 win over the Mets on Monday.
Shin-Soo Choo hit a single in the 10th inning to drive home the winning run.
The Reds are currently second place in the National League Central Division and will at least have one of the NL wild card spots.
Pittsburgh is still strong in the battle for the division. The Pirates clinched a playoff berth last night as well. It's a positive finish to a solid season for Pittsburgh, a team that has finished with a losing record for 20 consecutive seasons since 1992.
It's a tight race for the NL Central. If St. Louis slips Cincinnati or Pittsburgh could easily step right up and take the division.
For tonight the Cardinals host the Nationals, the Reds take on the Mets and the Pirates are in Chicago to face the Cubs.