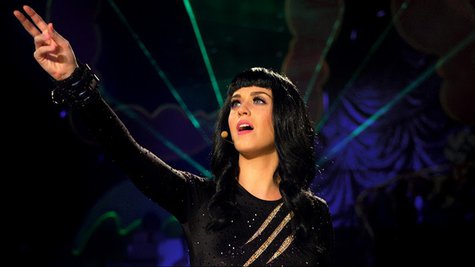 Katy Perry will give fans a live look at her new album Prism with a special performance at the Hollywood Bowl in Los Angeles on October 23, the day after the disc hits stores.
Called Katy Perry's We Can Survive, the concert will benefit the Young Survival Coalition, which supports young women diagnosed with breast cancer. Promoters say it's Katy's only concert appearance this year, if you can believe it, and she's bringing along some of her favorite artists: Ellie Goulding , Tegan & Sara , country star Kacey Musgraves and Sara Bareillies , presumably so they can do that long-awaited mash-up of "Brave" and "Roar."
Citi Thank You cardmembers will get exclusive access to the event starting September 24 via CitiPrivatePass.com. Citi will also team with Katy on her upcoming Prism world tour. Regular tickets to the event go on sale September 27 via Ticketmaster.
Copyright 2013 ABC News Radio