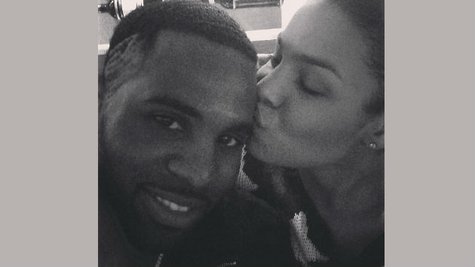 It hasn't happened in real life yet, but Jason Derulo is pretty much proposing to his girlfriend Jordin Sparks in his new video called -- you guessed it -- "Marry Me."
In the romantic clip, Jason and Jordin are seen cuddling in bed, having pillow fights, smooching, sharing a bubble bath, making out on a couch, having a food fight in the kitchen and basically being adorable. She's also seen kinkily feeding Jason strawberries blindfolded, and he's seen buying a huge engagement ring. But when Jason sings the chorus, he's shirtless in bed, holding Jordin's hand and looking deeply into her eyes, while she feigns surprise and delight.
There are a few deeply touching moments when the camera flashes to an older couple doing what Jason and Jordin are doing, representing them being together many years from now in wedded bliss.
The song is featured on Jason's new EP, Tattoos , in stores Tuesday.
Copyright 2013 ABC News Radio