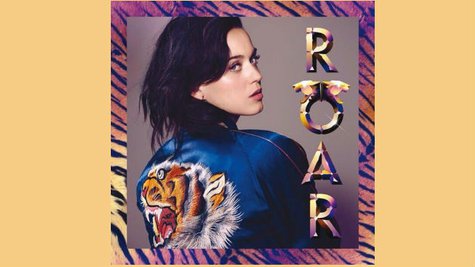 Katy Perry may have the "eye of the tiger," but she doesn't have the support of fans of the Cincinnati Bengals.
The Wall Street Journal reports that after fans slammed the choice online, the Bengals announced that they will no longer feature Katy's #1 hit "Roar" prominently as their pre-game, in-game and post-game song when they're playing home at Paul Brown Stadium.
The team had introduced the song this past week and it seemed like a perfect fit: "bengal" is a type of tiger, tigers roar, and Katy sings about being a "champion" and having the "eye of the tiger" in the song's lyrics. But the team's fans thought otherwise. According to the Wall Street Journal, the Twitter backlash against the song was intense.
"I think some fans proved that there's an expectation that when the team takes the field, there should be more of a hard-rock, classic-rock song and I know that's what we're going to," said the team's director of sales and public affairs. "Katy Perry is not going to be the last song you hear before the team takes the field." However, he added that the song may still be played when fans are entering the stadium.
Speaking about the use of "Roar" this past week, one fan at a game told the Journal, "How can you think you can do something like that without any backlash? There were Steelers fans next to me laughing." Yet another called the use of the song "the running joke of the night."
But not every sports team whose name was inspired by tigers has rejected "Roar." A Detroit Tigers spokesperson told the Journal that they're using it too, and they'll "continue to play it at most if not all Tigers home games this season."
Copyright 2013 ABC News Radio