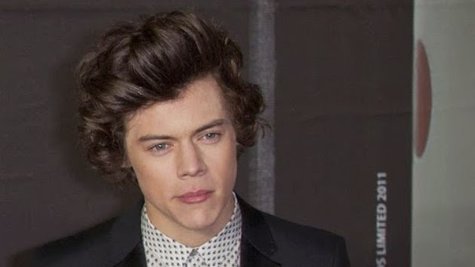 What does One Direction star Harry Styles have in common with Queen Elizabeth II and her newborn great-grandson, Prince George ? Well, aside from being British, all three have made the top 20 on the London Evening Standard's list of the "Most Influential People in London."
Harry is the only musician in the top 20, which is mostly made up of politicians, high-ranking government officials, royal family members and the like. He's also the youngest person in the top 20, after baby George, of course. It's not clear why he, and no other members of 1D, made the list, but perhaps it's because he's the most notorious member, given his high-profile love life.
And speaking of that, model Cara Delevingne , who Harry is rumored to be romancing, has also made the list, squeaking in at #20. She was chosen because she's been so dominant in the British fashion world lately, and because she has a huge social media following.

Others on the list include tennis champ Andy Murray , Princes William and Harry , Kate Middleton , Boris Johnson , who's the mayor of London, and British prime minster David Cameron , who appeared in One Direction's charity video for "One Way or Another."
Copyright 2013 ABC News Radio