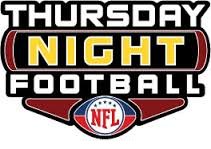 The Philadelphia Eagles played host to former Eagles coach Andy Reid and the Kansas City Chiefs on Thursday night football.
Philly struggled against the Chiefs. Kansas City's stout defense punished Eagles quarterback Michael Vick. They sacked Vick 5 times and picked him twice returning one for a touchdown.
The Chiefs won 26-16.
Kansas City moves to 3-0 while the Eagles drop to 1-2.
The Chiefs are now the 5th team to start the season 3-0 after losing 14 games or more the previous season.