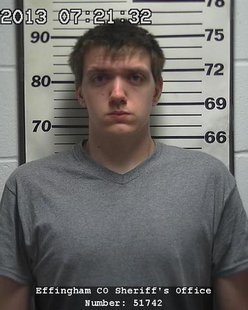 An Effingham County Grand Jury yesterday formally indicted 22 year old Justin DeRyke, on three-counts for allegedly killing Willow Long.
If the Watson Illinois man is convicted on any of the three counts, he will receive a sentence of life in prison.
DeRyke is scheduled to appear with legal counsel before a judge this afternoon.