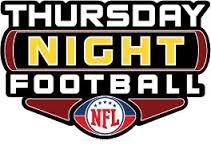 Week 3 in the NFL will kick off tonight.
The Kansas City Chiefs will head to Philadelphia to take on the Eagles.
Chiefs head coach Andy Reid coached the Eagles for 14 seasons and was fired last October. He led the Eagles to nine playoff appearances, six NFC East titles, five conference championship games and a Super Bowl berth.
In Reid's first year in Kansas City and the Chiefs start the season 2-0.
Chip Kelly has replace Andy Reid and the Eagles offensive scheme. Philadelphia is running the same fast pace no huddle offense he ran in Oregon while he coached the Ducks. Kelly's Eagles have scored 63 points this season with a 1-1 record.
Reid will try and get to 3-0 while Kelly wants to right the ship after a 33-30 home loss to San Diego last Sunday.
Kick off for the Chiefs and Eagles will be tonight at 8:25 pm ET.