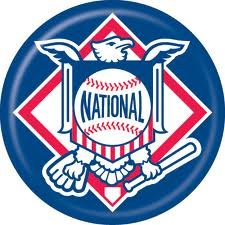 The Cincinnati Reds are getting closer to St. Louis for the lead in the National League Central Division one game at a time.
The Reds took down the Houston Astros Wednesday night 6-5 in 13 innings and move just a half game behind Pittsburgh for second place in the NL Central.
Pittsburgh lost their second straight game last night 3-2 to San Diego while the Cardinals stay afloat on top of the division with a 4-3 win over Colorado.
The Cardinals hold a 2-game lead on the Pirates with Cincinnati 2.5 games out of first.
Things will get interesting on Friday when Pittsburgh hosts Cincinnati for a three game divisional series.
As for tonight the Pirates host the Padres and the Cardinals face the Rockies.
For a look at the MLB standings click teh link below...