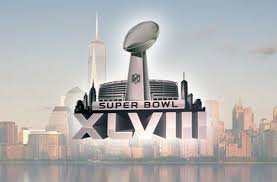 Super Bowl tickets will double in price this year.
The price for a premium seat for the Super Bowl on February 2nd could cost about $2,600 each for 9,000 premium seats. That's more than double the price of a ticket to last year's game which sold for $1,250.
It's all part of an effort to close the gap between the face value of the ticket and its true value.
About 40% of general admission seats will be under $1,000.
The Super Bowl will be held at Met Life stadium in East Rutherford, New Jersey.