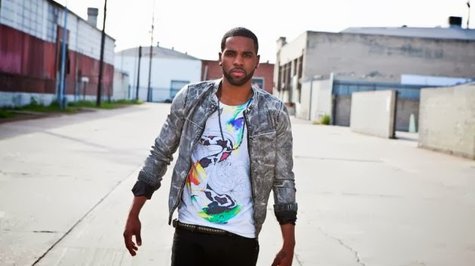 Most artists wouldn't consider breaking their necks to be a positive thing, but Jason Derulo says just such an injury was a wake-up call that led him to make some major life changes. Speaking to The Huffington Post UK , Jason says he lived a reckless life that included excessive drinking, which stopped when he injured his neck in January of 2012.
"I think my injury really helped to wake me up a little bit," he admits. "When I was writing my second album, I was drinking every single night, like hardcore. At one point I lost my voice and I couldn't record for a couple of weeks because I was drinking just coffee and alcohol."
Jason admits that before the incident, his life was on "autopilot," adding, "I don't really think that was the right road. I was not being smart."
Fortunately for Jason, he's gotten his life back on track. He's riding high with his hit "The Other Side," and he and Jordin Sparks have a great relationship. So, what advice would he give young stars who might be struggling with the kind of behavior he managed to kick...like Justin Bieber , for example?
"Those are your college years and that's what a lot of college students are like. I think it's a natural progression, some people grow out of it and some don't," says Jason. "It's kind of hard advice to give to a kid because they're not really going to take the advice. It's just a natural thing from turning a boy into a man."
Jason's EP Tattoos, featuring a collaboration with Jordin, will be available on September 24.
Copyright 2013 ABC News Radio