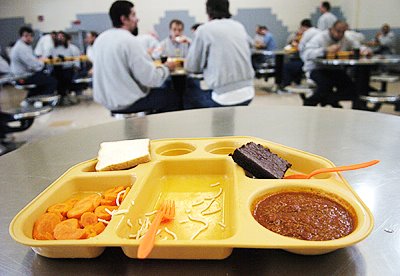 Several prisons in Illinois are now serving brunch instead of breakfast and lunch and then supper for two meals per day.
Officials say that feeding prisoners is a lot of work.
That work includes cooking and cleaning up and moving inmates from cells to the mess hall.
It does not mean less food because portions are usually bigger.
As long a proper dietary needs are met there does not seem to be a problem with the new way of feeding inmates.