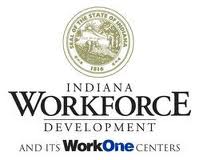 Indiana is one of the first states to automate the jobless-claims process and soon it will require beneficiaries to appear in-person at WorkOne centers.
The Department of Workforce Development hopes the counseling that people receive will reduce their job-search time by two weeks and that it will put a stop to fraud.
Several other states have required in-person reviews for years, and the federal government, which kicks in benefits after 26 weeks, began a similar requirement early this year.
Indiana overpaid recipients $34 million—or 4.1 percent of the total unemployment insurance payout—in the fiscal year ended June 30.
Indiana does have the sixth lowest overpayment rate in the country.