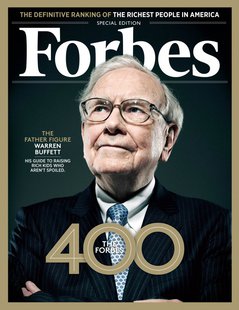 There are at least a few wealthy people in Indiana according to the latest Forbes 400 richest in the country.
The widow of medical device industry pioneer Bill Cook again is the top Hoosier on the latest Forbes 400 list of the nation's wealthiest people.
79 year old Gayle Cook, of Bloomington was 85th on the list with a net worth of $3.7 billion.
Simon Property Group co-founder and Indiana Pacers owner Herb Simon is at #293 with a net worth of $1.9 billion.
Hotelier Dean White, 90, of Crown Point was the next wealthiest Hoosier, ranking No. 296 with $1.9 billion. Indianapolis Colts owner Jim Irsay is at 342nd. His net worth is $1.6 billion.
The 400 wealthiest Americans are worth a record $2.02 trillion, roughly equivalent to the gross domestic product of Russia.
Microsoft Corp. co-founder and philanthropist Bill Gates is the richest American and the richest person in the world with a net worth of $72 billion.