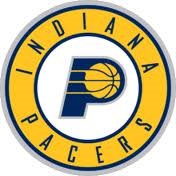 The Indiana Pacers have signed two free agents from the NBA Development League before the start of training camp.
The Pacers signed Ron Howard and Darnell Jackson.
Howard comes from the Fort Wayne Mad Ants. The 6-foot-5 swingman averaged 23.5 points per game for the Ants last season.
Jackson has played with Cleveland, Milwaukee and Sacramento in the NBA but played last season with the Reno Bighorns. The 6-foot-8 forward averaged 13.8 points and 6.7 rebounds per game last season.
Indiana has also signed Chris Copeland, Donald Sloan and C.J. Watson in free agency and traded for Luis Scola.
The Pacers will host the Orlando Magic in their season opener in October.