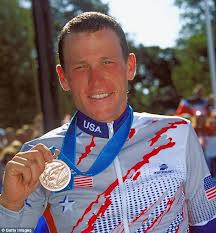 Lance Armstrong has returned his bronze medal he won at the Sydney Olympics in Australia back in 2000.
It's just the latest fallout from his confession of using performance enhancing drugs.
The International Olympic Committee took made him return the medal and stated they will not recognize his bronze medal. Cycling's ruling body did the same as they will not declare any winners for the 7 Tour De France titles Armstrong won throughout the 2000's.
Armstrong denied doping for years but finally came clean in an interview with Oprah Winfrey back in January this year.