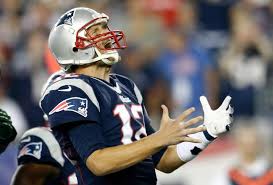 The New York Jets were in Foxborro, Massachusetes on Thursday to take on the New England Patriots.
Tom Brady looked frustrated as young receivers ran the wrong routes and dropped perfectly thrown passes.
The Jets had a chance to win with less than a minute to play but quarterback Geno Smith threw an interception.
It was an ugly win but still a win for the Patriots. New England edged New York 13-10.