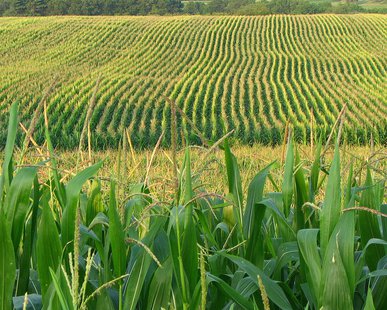 What started out as a good year for Indiana corn may not end that way.
A Purdue Extension corn specialist says the combination of dry weather and extreme heat during critical weeks for kernel-weight development is causing Indiana's once-thriving corn crop to deteriorate.
The U.S. Department of Agriculture's Drought Monitor update of Sept. 5 showed that about one-third of Indiana was abnormally dry, while a small swath of the northwestern part of the state fell into moderate drought. There are some fields with significant yield losses due to excessively dry soils and very hot temperatures.