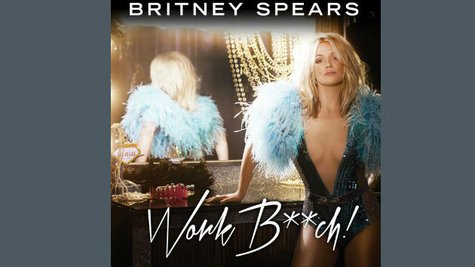 Is Britney Spears trying to tell us something? In the newly posted artwork for her new single "Work B***h," she's dressed as a super-sexy sexy showgirl, standing in a dressing room with a little "Las Vegas" sign on the dressing table.
Obviously, this is the singer's hint that an announcement about her long-awaited Vegas residency is coming soon. Meanwhile, you can admire her blue sequined leotard with a neckline cut down to her belly button.
"4 days people! Go call the Po-Lice! Go call the Governor!" writes Britney about her single, which will premiere on Monday and become available for download on Tuesday. That same day, she'll appear on ABC's Good Morning America.
Britney also responded to her musical collaborator Will.i.am 's recent tweet about how he's listened to "Work B***h," which he co-wrote, "1 billion times in my car...im getting speeding tickets because of it." "1 Billion times, huh?...I'm not paying those speeding tickets LOL," Britney tweeted.
Copyright 2013 ABC News Radio