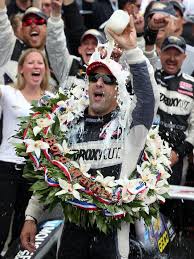 This year's winner of the Indy 500 may compete in NASCAR in 2014.
Tony Kanaan wants to stay in IndyCar but if he can't find a team with a car to drive he is open to race in NASCAR.
He paid a visit to Joe Gibbs Racing last week and has looked into racing NASCAR since he won the INDY 500 in May.
Kanaan has also talked about the possibility of racing in the Grand-AM series. He raced in a Grand-AM series event during the Brickyard Grand Prix at Indy in July driving for Chip Ganassi Racing. Kanaan finished 9th with teammate Joey Hand.