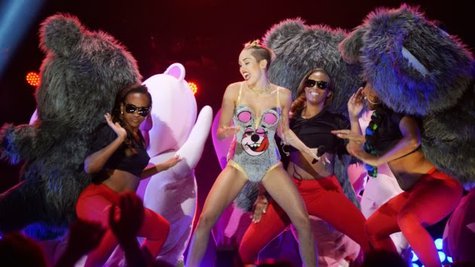 According to Britain's Daily Mail , Miley Cyrus may have twerked her way off the cover of Vogue .
The U.K. newspaper reports the "We Can't Stop" singer was photographed for the December issue of the magazine and its editor-in chief, Anna Wintour , was excited about promoting Miley as a new fashion icon.
In the wake of Miley's racy performance at the MTV Video Music Awards, however, Wontour has reportedly reconsidered.
A source tells the Daily Mail that Wintour found Miley's performance "distasteful" and she decided to "take the cover in a different direction."
Copyright 2013 ABC News Radio