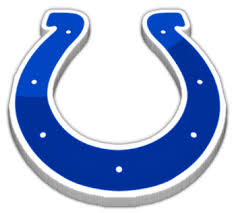 The Indianapolis Colts played host to the Oakland Raiders at Lucas Oil Stadium for their season opener on Sunday.
Andrew Luck didn't put up huge numbers but did just enough to get the job done. Luck finished 18-of-23 with 178 yards and 2 touchdowns. Luck also ran in a touchdown late in the 4th quarter to give the Colts the lead.
The Colts won 21-17.
Indianapolis won but their defense had trouble slowing down young quarterback Terrel Pryor. Pryor was a handful for the Colts defense as he finished with 13 carries for 112 yards and threw 19-of-29 for 217 yards and 1 touchdown.
The Colts will face the Miami Dolphins at Lucas Oil Stadium in week two next Sunday.
For a recap of all the Week 1 NFL action click the link below...