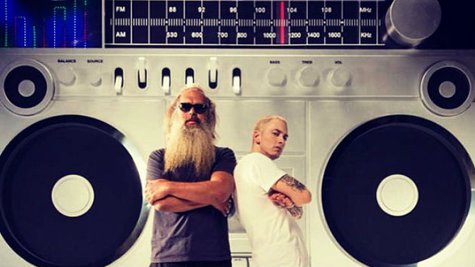 After premiering a short teaser on ESPN's College Football Prime Time on Saturday night, Eminem has released the full-length video for his brand-new single "Berzerk." The cut serves as the lead single off his forthcoming album, The Marshall Mathers LP 2 .
In the clip, directed by Syndrome , Slim Shady has dyed his hair back to blonde and kicks it old school alongside special guests Kendrick Lamar , Kid Rock , Slaughterhouse , Rick Rubin , Mr. Porter and more. Watch it now via Eminem.com .
With contributions from executive producers Dr. Dre and Rubin, fans can anticipate The Marshall Mathers LP 2 in stores on November 5.
Copyright 2013 ABC News Radio