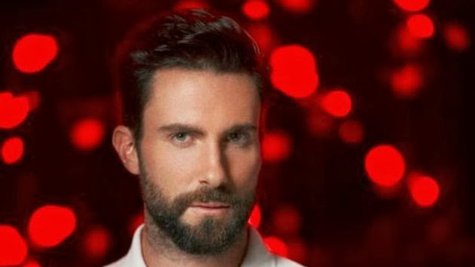 Adam Levine has his own fragrance and his own line of clothing -- now, he's got his very own cocktail, too.
The Maroon 5 frontman's big-screen movie debut, Can a Song Save Your Life? , will debut at this year's Toronto Film Festival on Saturday. The Toronto Star reports that, to mark the occasion, the festival has named its official drink after the singer.
Called Skyy Vodka Adam's Apple, the drink mixes vodka, apple juice, ginger ale and fresh thyme. It will be sipped at all the festival's major events, including a cocktail gala that's also taking place on Saturday.
Can a Song Save Your Life? follows a couple, played by Keira Knightley and Adam, who move to New York to make it in the music biz. Unfortunately, Knightley's character, Gretta, is left heartbroken when Adam's character dumps her to sign a big contract as a solo artist. Soon, Gretta is discovered by a washed-up record producer, played by Mark Ruffalo , and they end up making beautiful music together, both on stage and off.
The cast also includes Catherine Keener and Hailee Steinfeld ; they, as well as Ruffalo and Knightley, have all been nominated for Academy Awards in the past. Comedy king Judd Apatow is an executive producer. Adam isn't the only famous musician in the film, either: his fellow Voice coach Cee Lo Green also has a part in the flick.
It's not clear if Adam will travel to Toronto for the premiere; he and Maroon 5 are currently on tour on tour with Kelly Clarkson . There's no show scheduled for Saturday, so Adam might be able to get to Toronto and then back to Virginia Beach for the band's show on Sunday night.
Copyright 2013 ABC News Radio