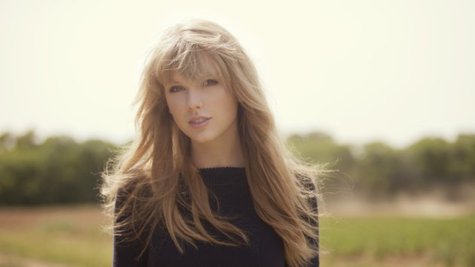 Taylor Swift may want to pick up the 2014 edition of the Guinness World Records book, because she'll find her name in there a few times.
Taylor is honored for having the fastest-selling digital single, "We Are Never Ever Getting Back Together," which hit number one on iTunes' singles chart 50 minutes after its release on August 14, 2012.
She's also recognized as the first solo female artist who has twice sold more than one million copies of an album during a given week. That happened during the debut weeks of her last two albums, Speak Now and Red .
Among the other music highlights in the 2014 edition of the Guinness World Records book:
-- One Direction has the highest debut by a U.K. group on a U.S. singles chart, having reached number three on Billboard 's Hot 100 in October 2012 with "Live While We're Young." The boy band also has the record for the "Most Twitter Followers for a Pop Group"; they currently have 14.617 million followers.
-- Rihanna is the "Most 'Liked' Person on Facebook." She currently has more than 74 million "likes."
-- PSY has the most-viewed online video within a 24-hour span. "Gentleman" racked up more than 38 million views following its premiere on YouTube in April.
-- Scottish DJ/producer Calvin Harris , who wrote Rihanna's "We Found Love," has the most top-10 hits on the U.K. singles chart from one album. His 2012 disc 18 Months spawned a whopping nine top-10 hits in the U.K. The old mark was held by Michael Jackson -- he had seven top-10 hits from his albums Bad and Dangerous .
-- Justin Bieber has several milestones to his credit, including "Youngest Solo Artist to Have Five U.S. #1 Albums" before his 19th birthday.
The new Guinness World Records book will be released September 12.
Copyright 2013 ABC News Radio