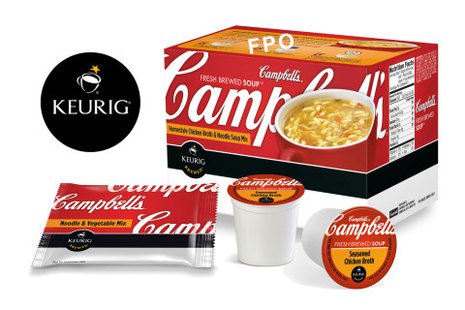 Campbell Soup Co. says it will start offering K-cup soup packs that can be made with Keurig and other like style machines.
The soups will come with K-cup pack of broth that is brewed over a packet of dry pasta and vegetables.
Campbell and Green Mountain say they'll launch three varieties next year, including Chicken Broth & Noodle.
This will be the first item beyond beverages for the machines.