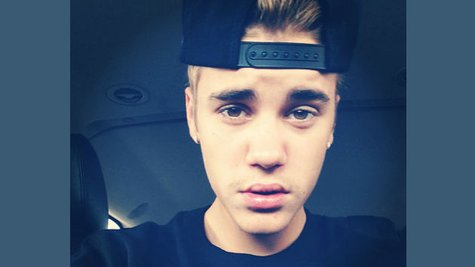 These days, it seems as though everywhere Justin Bieber goes, trouble follows. A scuffle in a nightclub in Toronto on Saturday ended with him reportedly losing a gold chain worth $40,000.
The Toronto Star reports that Justin and his entourage were at Uniun Nightclub at 3 a.m. when a fan came up and asked for a picture. The operations manager told the paper, "The fan was just a small little guy. He wasn't being aggressive," but Justin's security people reportedly shoved him to the ground nonetheless.
"Security was a bit aggressive," said the manager. "There weren't punches thrown really; it was more of a shoving match and pushing match." While no one was hurt, at some point, Justin lost his gold chain, which is reportedly worth 40 grand.
TMZ posted photos which they claim show Justin and his security team standing around person on the ground; his face isn't visible.
Police contacted by the paper said they hadn't heard any reports of the incident and there is no investigation at the moment.
Copyright 2013 ABC News Radio