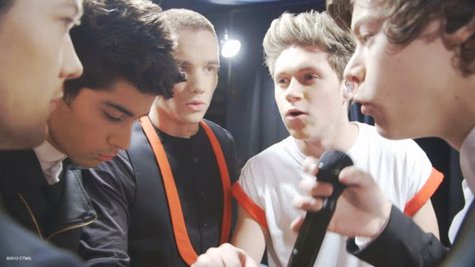 Who are the most powerful, influential people on Twitter in the U.K.? Well, it's not the prime minister, the queen or even Kate Middleton . It's Liam , Harry , Louis , Niall and Zayn : One Direction .
Including to PeerIndex , which monitors the clout of Twitter users, the top five most influential tweeters are all five members of the group, with Liam taking the #1 spot, followed by Harry, Niall, Louis and Zayn. Number six is their friend Ed Sheeran . British prime minister David Cameron is #7.
To come up with the ranking, PeerIndex analyzed more than 10 billion tweets from more than 150 million active Twitter users, filtering out anyone who wasn't in the U.K., and then taking note of how many people were responding to, retweeting or engaging with certain tweeters. "The sheer volume of mentions and conversations generated by their legions of fans is hard to escape," says the PeerIndex report on One Direction.
As for other influential British celebs, Ricky Gervais is #10, Simon Cowell is #12, Olly Murs is #15 , Jessie J is #20 and Tom Parker from The Wanted is #22.
In other 1D news, the group will be featured in an upcoming special on the CW Network. Billed as an "album release party" for their new disc Midnight Memories , it'll feature a Q&A with the group, as well as a live performance. It airs December 9 at 9 p.m. ET.
Copyright 2013 ABC News Radio