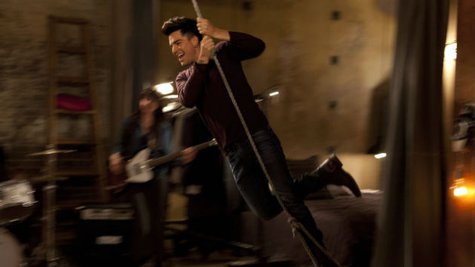 What happens when you cross Adam Lambert with Lady Gaga ? You have a taste of what to expect when he appears on the next episode of Glee , airing November 7.
On Wednesday, Adam tweeted to his fans a SoundCloud link to his performance of the Gaga song "Marry the Night."
Adam's character, whose name is Elliot, but who goes by the nickname "Starchild," auditions for Kurt's Madonna cover band in the episode, which is titled "A Katy or a Gaga." It features music from both Gaga and Katy Perry .
The former American Idol runner-up has a personal connection to Gaga; she co-wrote the song "Fever" on his debut album For Your Entertainment .
The episode won't air until next week due to Fox's coverage of the World Series.
Copyright 2013 ABC News Radio