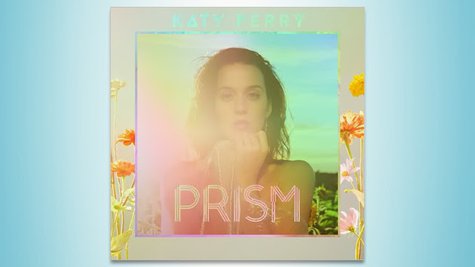 As expected, Katy Perry has debuted at #1 with her new album PRISM , and has set a sales milestone in the process.
The singer's third album roars onto the top of the chart with first-week sales of 286,000 copies, according to Nielsen SoundScan , and that's the largest sales week so far this year by a female artist. In fact, PRISM has scored the largest first-week sales for any female pop artist's album since Madonna 's MDNA , which sold 359,000 copies when it came out in April of 2012.
PRISM is Katy's second #1 album; Teenage Dream , which came out in 2010, also topped the chart.
Meanwhile, TV's The X Factor can now boast another top 10 album from one of its alumni. Fifth Harmony , the girl group mentored by Simon Cowell last year, has debuted at #6 with their EP Better Together . This is the highest any X Factor contestant from the U.S. has gotten on the chart since the show begin. Only one other X Factor act from the U.S. has even reached the top 10: the group Emblem3 , whose first album Nothing to Lose debuted at #7 this past summer.
Interestingly, neither Fifth Harmony nor Emblem3 won The X Factor , but they've both done better on the chart than the winners. In fact, season one winner Melanie Amato has yet to release an album; season two winner Tate Stevens only made it into the top 20 with his debut album.
Copyright 2013 ABC News Radio