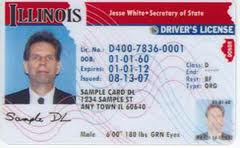 Illegal immigrants living in Illinois will be able to begin applying for a state driver's license in December.
Secretary of State Jesse White says that the pilot program will begin at four state driver services facilities.
In January the full program will rollout at 21 other locations.
The licenses are valid for three years and may be used only for driving.
They can't be used as identification for activities like boarding a plane, voting or buying a firearm. Critics say there's a potential for identity fraud.