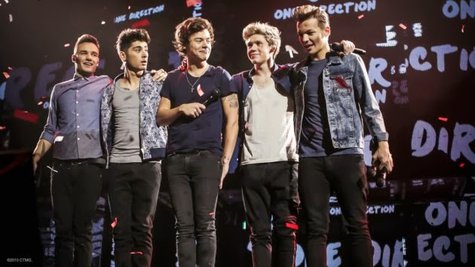 One Direction is really going over Down Under. Billboard reports that when the group performed its seventh sold-out show in Sydney, Australia over the weekend, they set a new attendance record for the venue.
The group wrapped up a seven-night stand at the Allphones Arena on Saturday night, and overall, they sold 81,542 tickets. That broke the arena's previous record of 74,244 tickets, set by Metallica in 2010. To mark the occasion, Harry , Liam , Niall , Louis and Zayn were presented with special "gold microphones," and they received a special "star" outside the main entrance to the arena.
Meanwhile, 1D is out with their latest single, "Story of My Life," from their upcoming album Midnight Memories . Niall Horan told London's Capital FM that the tune might just be the best one they've ever released, adding, "It's a very passionate song...we just fell in love with it the second we heard it."
Copyright 2013 ABC News Radio