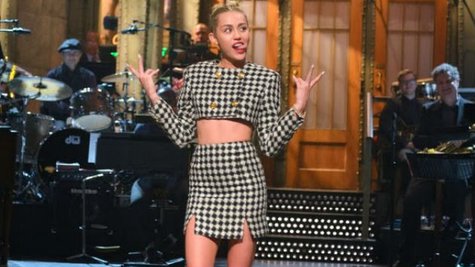 Just in time for Halloween, a new poll has revealed America's "Creepiest Celebrities," and two of pop's biggest female stars have made the list: Miley Cyrus and Lady Gaga .
The poll, compiled by E-Poll Market Research, surveyed 1,100 people of various ages, incomes, educational levels and geographic location to get a cross-section of the U.S. population. There are 13 stars on the list, and while Miley and Lady Gaga are definitely included, they're pretty far down: Miley's #11, while Gaga is last at #13.
Topping the list is a different musician: shock rocker Marilyn Manson , who those surveyed named as the overall creepiest star. Other stars who ranked high include Paul Reubens -- better known as Pee Wee Herman -- as well as Dennis Rodman , Andy Dick , Charlie Sheen , "Mama June" of Honey Boo Boo fame and Woody Allen .
Copyright 2013 ABC News Radio