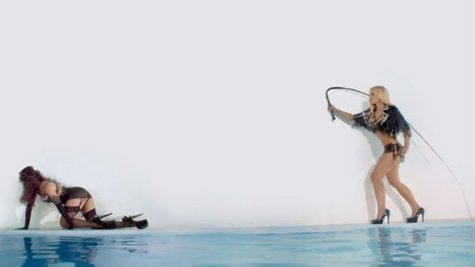 You better work...and then tell Britney Spears how you do it. The singer is asking fans to submit their own stories of how they "Get to Work" on her official Tumblr page .
But by "Get to Work," Britney doesn't mean describing your daily commute by train, bus or car. " It's time to submit some of your personal 'Get to Work (B***h)' stories," reads a note on her official Facebook page. "These can be stories about volunteering at a soup kitchen, collecting donations for victims of natural disaster, hitting the gym to get healthy, and more! Be sure to include photos, videos, and links too!"
There doesn't seem to be any contest attached to the request so it's not clear what Britney plans to do with her fans' stories. But she must be serious about it -- she's even got her dog Hannah , who has more tha 57,000 Twitter followers, tweeting about it.
"Mommy wants to know how u get to Work (B***h)!! Send her your stories, photos, videos & more...WOOF!!" the pooch wrote...and we're using the term "wrote" very loosely.
Copyright 2013 ABC News Radio