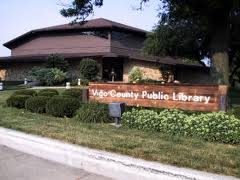 The Vigo County Public Library is considering some major renovations to keep current and provide more service to county residents.
The library recently completed $200,000 in renovations that included remodeling the entry area, new security equipment and automated check-out and return equipment. Some of areas that are being looked at for improvement now are the addition of a teen room, consolidating and improving computer internet access.
Total cost of all of the improvements would be in the $500,000 range.
The library could probably afford the expense but it still remains to be seen how the state's tax caps will affect the 2014 budget.
The project is planned in stages so it could be all done at once or in steps.