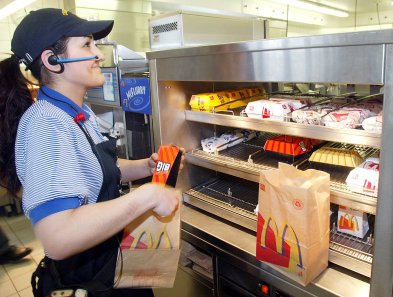 Two new reports that were released show the continuing troubles faced by Indiana's working poor.
The Kaiser Family Foundation found that 182,000 residents fall into a health insurance coverage "gap" because the state has not expanded Medicaid coverage.
Meanwhile a jobs study from the University of California, Berkeley found almost half of Indiana's fast food workers are also receiving public assistance. Indiana currently has an unemployment rate that has stayed around the 8 percent level for over a year.
What the studies are showing is that many Hoosiers that are working aren't making enough to afford insurance and many qualify for some level of government assistance.
Indiana's numbers are just slightly below the national figure of 52 percent of fast food workers receiving assistance.
Many of the workers that qualify for public assistance earn just above the poverty line and working 40 hours a week.